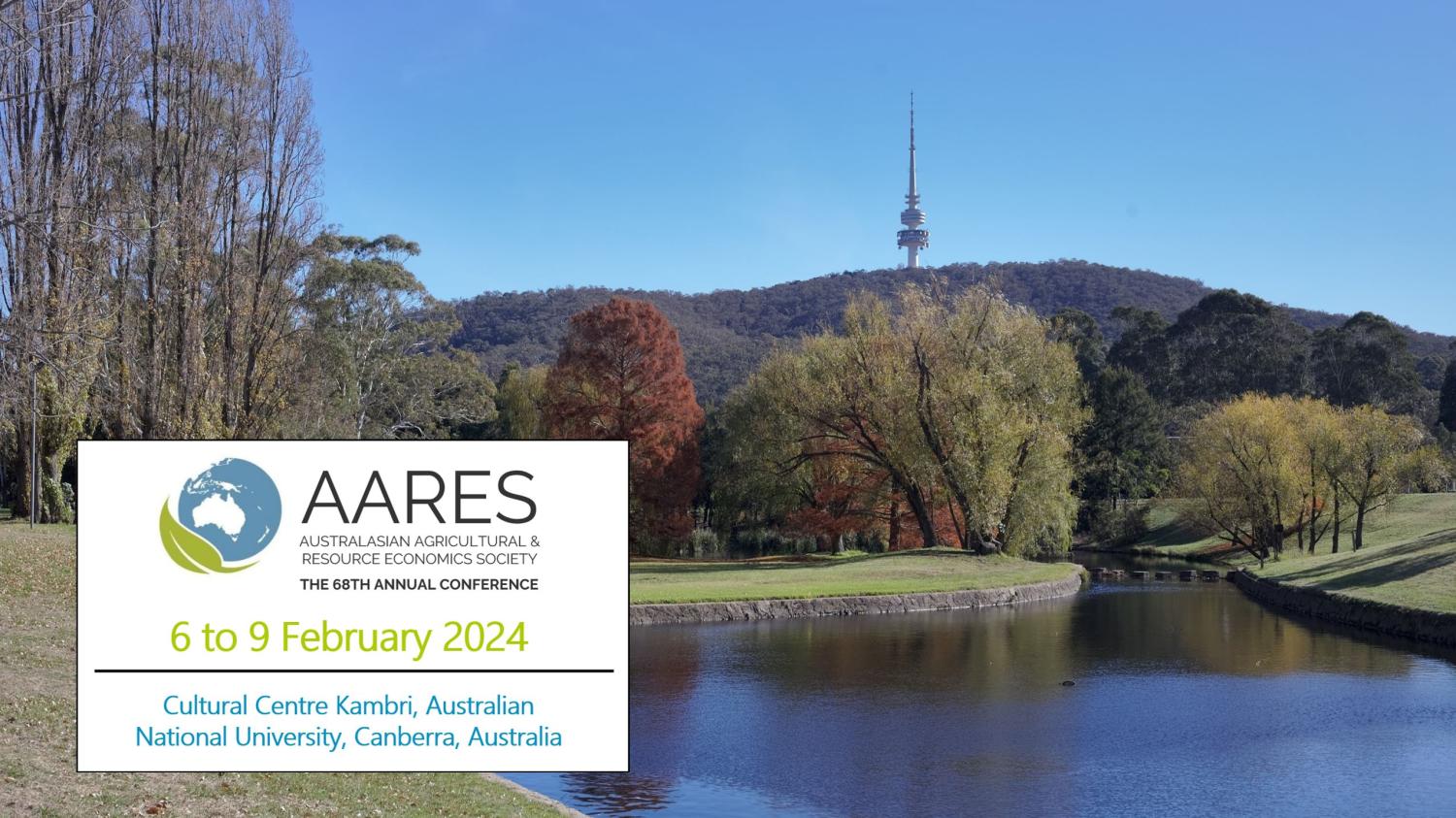 6 to 9 February 2024
Canberra, Australia
Ngunnawal and Ngambri Country
Conference Theme: Grand Challenges at the Frontier of Applied Economics
The AARES 2024 Annual Conference will explore the grand challenges that are facing the Australasian region and beyond, such as biosecurity, climate change, environmental degradation, energy system transitions, and food security. The conference will provide a forum for our Society to explore new opportunities for research and development, and policy practice that can address these grand challenges in securing efficient, effective, and equitable outcomes. Distinguished researchers and professionals will present keynote presentations to inspire and stimulate discussion.
The conference will bring together applied and theoretical economists, industry professionals, and policymakers to share their experience and exchange insights. Whether you are an expert in academia, industry, or the public sector, we welcome your valuable contributions.
After three years of online and hybrid conferences, we are returning to the usual in-person interactive format for our 2024 conference. The 2024 conference will be our 68th annual AARES conference.
Pre-Conference workshops will be held on Tuesday 6 February 2024 at the Crawford School of Public Policy at the Australian National University.
The main conference will be held Wednesday 7 February to Friday 9 February 2024 at Cultural Centre Kambri at the Australian National University.
CALL FOR SUBMISSIONS
The Local Organising Committee (LOC) invites submissions of (1) Contributed Papers and Posters, and proposals for (2) Special Sessions and (3) Pre-Conference Workshops by Monday 9 October 2023. Details about the call for submissions can be accessed here.

Submissions will only be accepted via Oxford Abstracts: Submit here
KEY DATES

Date
Action
31 July 2023
Call for submissions
9 October 2023
Closing date for submissions of Contributed Papers and Posters, Special Sessions, and Pre-Conference Workshops
3 November 2023
Opening date for conference registration
Week starting 13 November 2023
Authors of the Contributed Papers and Posters, Special Sessions, and Pre-Conference Workshops to be advised of the success of their submissions
22 December 2023
Closing date for all presenting authors to be registered for the conference
31 December 2023
Closing date for early bird registration rates