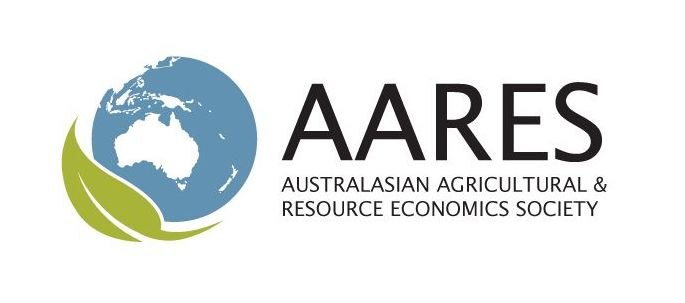 Marketing and Communications Officer
Applications Close : 05 February 2020
Job Description
The Australasian Agricultural and Resource Economics Society (AARES) is establishing a new part-time position for a person or organisation to provide marketing and communication services to the society. That responsibility is currently open for tender.
AARES is seeking, as much as possible, an annual fixed price contract. The expectation is that the services will require about 350 hours over a 12-month period. Where services cannot be costed as a fixed price then AARES requires a fixed cost per hour for each service be provided.
In addition to supplying an offer of services, AARES needs confirmation that there would be a dedicated person assigned to the role. A bio and CV of this assigned person is requested.
AARES is a professional academic organisation with about 500 members. It has a federal structure with branches located in all mainland Australian States, the ACT, New England, New Zealand and North America, and from 2019 in East Asia. The Society is over-seen by the Federal Executive which is made up of a President, Secretary, Treasurer, Manager of Promotion and Development, President-Elect, Immediate Past President, Public Officer, Local Organising Committee Chair, an AARES Editor of AJARE and one or two Councillors from each AARES Branch. Each branch has its own President, Secretary, Treasurer and Councillor(s).
The major activities of the Society include:
Publishing the highly regarded Australian Journal of Agricultural and Resource Economics (AJARE), with four issues a year;
Convening an annual conference with associated workshops in February of each year;
Convening one or more one-day Symposia during the year;
Awarding prizes and travel grants to support early career researchers and research excellence
Publishing an electronic newsletter, AARES News and Views several times a year which contains information about future events, calls for awards, and other AARES issues.
Maintaining a website which provides information about the Society and events.
The successful tenderer will be offered a one-year contract, from February 2020 to February 2021, that is likely to be extended for a further 12 months following a successful review.
The tender is open until 5pm Eastern Standard time on Wednesday the 5th of February 2020. Submissions should be emailed to the President, Professor John Rolfe at j.rolfe@cqu.edu.au
Questions about the tender and the functions required to fulfil the Marketing and Communications Officer role can be directed to Professor John Rolfe by email or phone (0427 130 811).
AARES Marketing and Communications Officer
The Marketing and Communication officer's primary responsibility is to develop and implement a membership recruitment strategy on behalf of AARES, act as editor of the principal forms of electronic communications of AARES (including the website and all forms of social media), and be the person primarily responsible for communications on behalf of AARES.
The position carries substantial responsibility and requires a broad range of communication and engagement skills and also the ability to exercise considerable judgment, initiative, discretion, and independence. Relevant skills include: demonstrated experience and expertise in marketing and engagement; demonstrated experience and expertise in media and/or communications; demonstrated expertise in stakeholder engagement and relationship building; and proven ability to work independently.
The successful candidate will work closely with the AARES Office Bearers, particularly the President and the Manager Promotions and Development, as well as the AARES Office Manager, currently Association Executive Services.
Major responsibilities include:
MARKETING AND RECRUITMENT
Under advice of Executive Council and AARES Central Office Manager initiate and implement a marketing and recruitment strategy to recruit new members to the Society
MEMBERSHIP & STAKEHOLDERS COMMUNICATIONS
On behalf of the Society act as editor and co-ordinator for all forms of social media (twitter, facebook, Linkedin, WhatsApp, Wechat, etc.) to ensure regular communications of information of interest and value to members
Under advice of Executive Council and AARES Central Office Manager initiate and implement a communications strategy for AARES that provides value add over and above current communications
Develop and maintain a system of communications whereby members engage regularly with other and share information of mutual benefit
To work with a 'News and Views' editor (volunteer position) and the AARES Office to help deliver regular and valuable communications to members.
Promote AARES events through the membership list and advertise through other association websites, and newsletters where applicable
STRATEGIC RELATIONS
Foster strategic relations with key agencies and groups relevant to AARES' membership and sponsorship
Develop longer term agreements, particularly those that translate into longer term sponsorship arrangements
Assist the Manager of Promotions and Development to maintain an up-to-date contact list of all current or possible donors.
4. SAFETY
Comply with the occupational health and safety conditions for secretarial and administrative employees.
5. CONDITIONS
It is expected that the Marketing and Communications officer must attend (virtually) AARES Council meetings during the year and in person the ingoing and outgoing Council meetings at the annual AARES Conference every February. The officer is not required to be a member of the Society or to register for a conference or symposium event.
The specific role and duties of the Marketing and Communications officer within these two broad functions may be varied at the discretion of the AARES executive.
Up to $5,000 per annum in funds for travel, engagement and professional costs is available to support the position
Key performance indicators for this position include:

Develop a marketing plan for AARES to increase membership
Implement the marketing plan with the support of Council and executive members
Bring in additional funds (new memberships, sponsorship, etc.) to offset at least 60% of the annual salary costs by the end of year two,
Achieve an 'Effective' or 'Highly Effective' rating with the majority of responding members in terms of social media and website communications in an annual survey of Society members.

The applicant should identify how they will record and demonstrate performance against outcomes and outputs.
Required Skills
For further details contact
John Rolfe
Email: J.Rolfe@cqu.edu.au
Phone: 0427 130 811